Type: EXCLUSIVE
Elements: 
Incubation Time: 16 hours
Gem Cost: 1500
Experience: 30.000
Sell Value: 100.000 
Weakness: 
Description:  This dragon is deeply related to the winter season because it was released in December prior to Christmas. The growth of this dragon entirely depends on how you feed it. The feeding process begins immediately after it is hatched from the egg. Commonly it has to go through 7 levels in 4 different stages of growth. The more you feed him the stronger he will grow as a sturdy adult to fight the enemies in the game and defeat them. Therefore, I always find it great assistance while playing to fight against my opponents.
You can see that it has the ability to walk fast and fly too The especial body structure of the dragon helps him to be active and capable of doing big jobs. This has made him a very preferable dragon by the Dragon City players.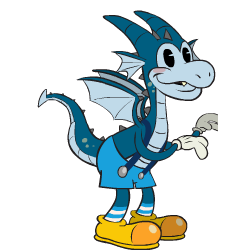 BREEDING COMBINATIONS: NONE